At Barari, we employ a holistic approach in our philosophy and have expanded our scope of work and brought together all our divisions in our special projects.
BARARI SPECIAL PROJECTS
At Barari, we employ a holistic approach in our philosophy and have expanded our scope of work and brought together all our divisions in our special projects.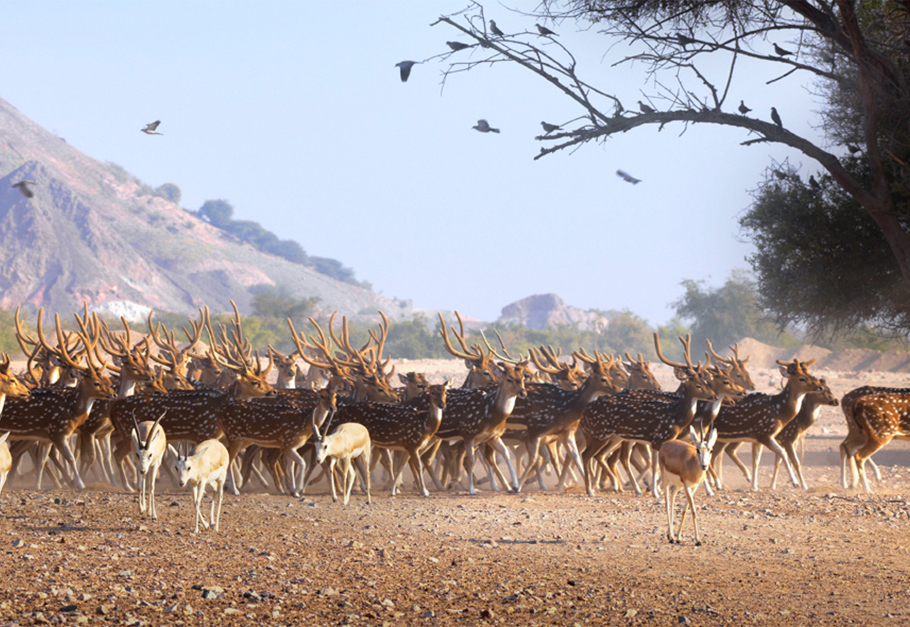 Wildlife Conservation Management and
Botany Services at Sir Bani Yas Island.
Sir Bani Yas Island is a wildlife jewel in the Arabian Gulf and home to more than 15,000 of free-roaming animals belonging to 23 species including; Sand gazelles, Mountain gazelles, Black bucks, Gemsboks, Elands, Giraffes, Ostriches, Rhea, Emu, Peacocks, Striped Hyenas and Cheetahs, and one of the world's largest herds of endangered Arabian Oryx. The surrounding island is populated by tree species like the Ghaff, Samar, Arak, Sider, Marakh, Date palm and mangroves, serving as food and shelter to free roaming wildlife and adding an aesthetic look to the island.

Barari Natural Resources (BNR) has been awarded a 5 year service contract from November 2013 for "Conservation, Management of Wildlife and Botany Services" by Tourism Development and Investment Company (TDIC), Abu Dhabi. As per contract document, BNR team is performing multiple tasks for the conservation and management of flora and fauna of the island.

Well equipped BNR Botany Team is performing forest management operations, drip irrigation system management and maintenance, irrigation water distribution, plant nursery development and production of forestry and flowering plants, composting green waste, pasture management, alien plant control, plant bio-security, pest control to plants, Island wide pest control and landscaping.

Our professional Wildlife Team is taking care of animal husbandry, game capture, ecological monitoring, veterinary care, biosecurity, laboratory testing, maintenance of fences, electric fence monitoring, drinking water basins and drinking water management, developing new camps and habitat enrichment.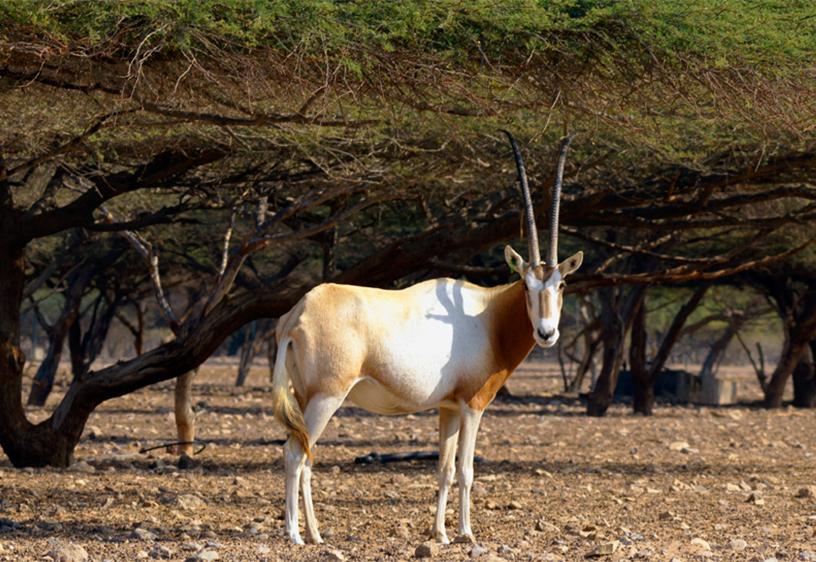 MARZOUM PROJECT
The international Fund for the Houbara Conservation (IFHC) intends to construct a water supply pipeline scheme to irrigate 30 agriculture locations (Agri Centres) at the Marzoum protected area, Abu Dhabi. The project is one among many other local and global initiatives taken by IFHC for the conservation of Floubara birds. The project aims to develop agriculture clusters to serve as a habitat where migrant Houbara birds can feed on and populate.

The source of water supply shall be well water tapped off from the existing pipeline from the Meshyel water well field to Al Wathba farms. The scheme incorporates the use of main pumps, tanks and pipeline. The work for this Project covers the topographical surveying of the sites, geotechnical investigation and any other investigations, preparation of design and construction, related calculations, the preparation of technical submittals for materials and equipment, procurement and supply of all materials, factory testing, delivery, transportation to site, handling, storing at site, the preparation of shop drawings, construction, erection, installation, testing, pre-commissioning, commissioning, trial and initial operation, the preparation of 'As-Built' documentation, drawings, the supply of spare parts, the provision of OWNER site facilities, training of end user personnel, handing over of the completed works in full operational condition and providing the specified guarantee period as Per the project requirements.